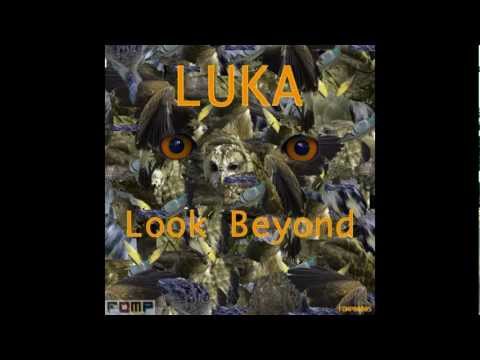 Luka – Look Beyond EP
Release Date: 11/3/13
Record Label: FOMP
FOMP is yet another recently minted label aiming to cut through the competition with their deep and cerebral out house offerings. Taking the mantel for the next release is Londoner Joseph Hines with his Look Beyond EP, comprised of two originals and plenty of remixes.
Opener 'Dreamwalker' is a fairly moody, subtle groove with wide-open synths and a gently undulating percussive line pushing things on. As the title suggests is a dream-like track that will take you up or bring you down. In the hands of remixer Ofuren it's a slightly more propulsive, rolling jam but is just as deep. Next original 'Polar Dimension' sees Hines flesh out his sounds with plenty of tumbling tribal drums and static, fizzing, dystopian energy. Voices in the dark make it a shadowy affair. Yao Kuwane also turns in a stripped back and prowling remix that speaks of desolate horizons late at night, whilst Fred Buddah & Ofuren's Black Smoke Remix) fleshes out the rolling kicks with more details and plenty of echo in a fashion not too dissimilar to Soul People Music's Fred P.
7/10
http://www.beatport.com/release/look-beyond/907081