ITS FRIDAAAAAY!!
This week its really all about the pope isn't it? With the Papel one crash landing in the UK today, there has been much material for the kind of thing me and you like; viral pope piss takes, paedo priest parodies and silly pictures of cats wearing Pope hats.  With the  head of  the kiddy fiddling, sexist, homophobic, Britain slating Vatican welcomed into Queen Liz's heaving bosom, to be frank if you don't laugh you'll cry – so what else is there to do but laugh.. With this in mind here are my… *Drum Roll*…
….Pope Piss Take Picks of the Week…!
(click for bigger)
(apt!)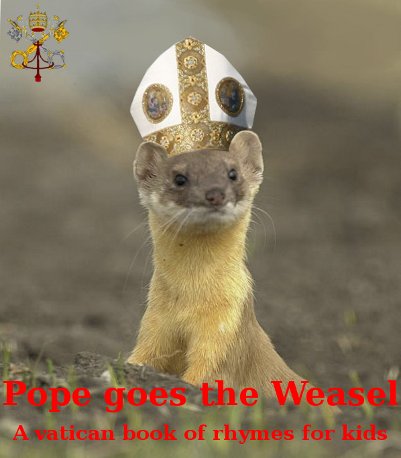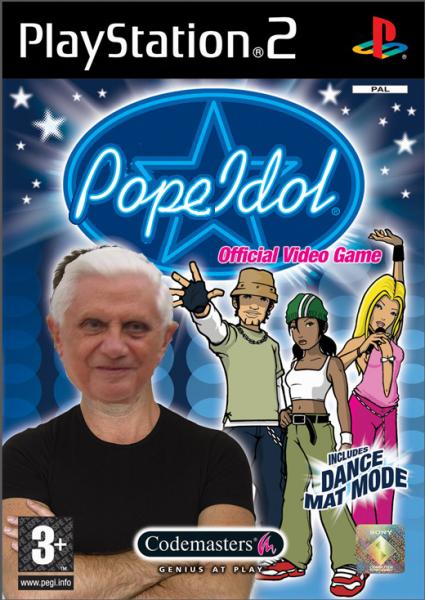 "Cooeee kiddies! It's Me!!! Mr Popey!!!"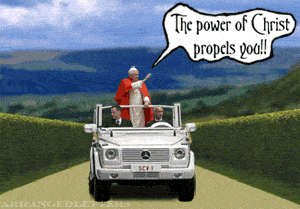 YOUTUBE VID: POPE MAKEOVER
"THINK about it….."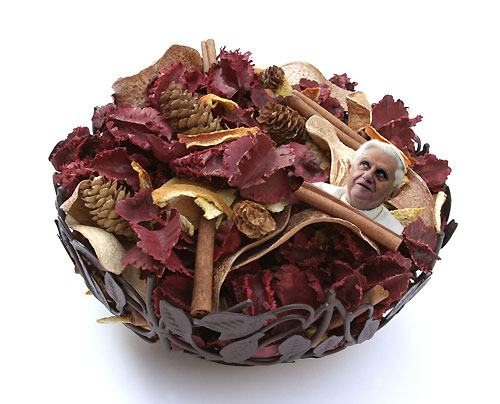 "Tranny Pope"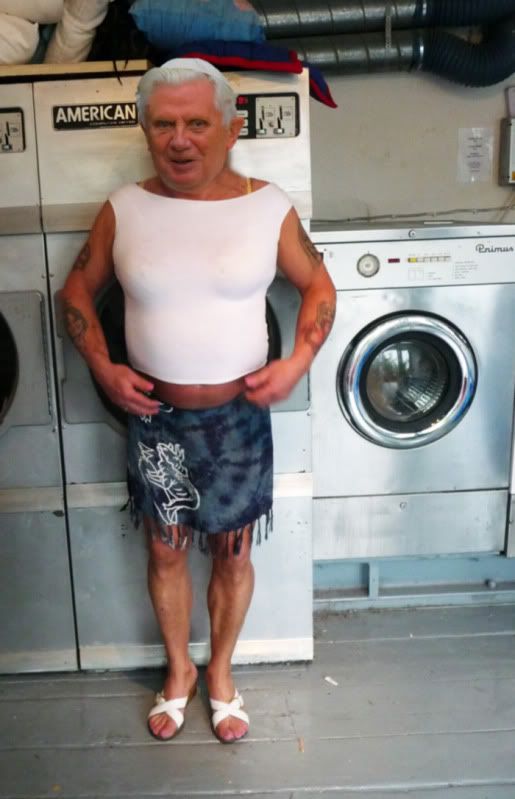 I stumbled across this news article and have selected a few odd paragraphs that didn't 'alf make me chuckle!
"The visit has led to unusual scenes outside a college where Pope Benedict XVI will address thousands of children" … Careful now..
"Streams of bemused nuns waited in long queues to go through security scannere. Their veils were inspected and rosary beads removed from handbags as they negotiated security".. What they gonna do? Pray him to death?
"One monk looked on as his crucifix was inspected and his habit frisked by police" Sounds like a queue for an S&M night out in Vauxhall to me.
Just one more un-pope-related fingy for you this week (thanks Lofty) don't worry about the NSFW – its is and its brilliant trust me HUNTER SHOOTS A BEAR (don't be scared – just click!)
THE PICKS OF THE WEEKEND…

(NIGHT)

(NIGHT)

(MORNING)

(AFTERNOON TO EVE)

(NIGHT)

(NIGHT)

(NIGHT)

(MORNING)

(AFTERNOON- EVE)