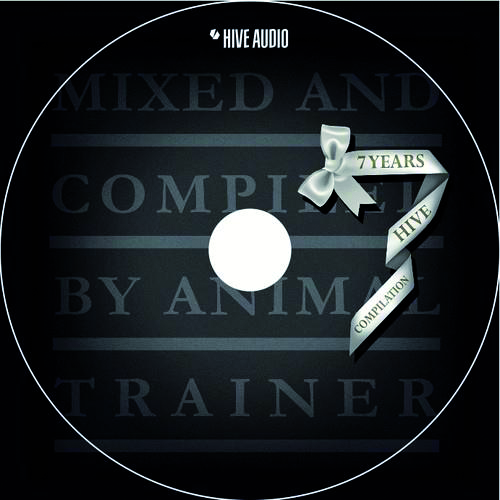 It's no mean feat to get to 7 years old but that's exactly what Switzerland's Hive Audio has done. Releasing a considered brand of club house, the label has nurtured new talents and leaned on more established name in its time, all under the tutelage of label bosses and producers in their own right, Animal Trainer.
To celebrate this milestone the imprint – which is also a club of the same name in Zurich – releases this, an 11 track compilation of new and exclusive material that shows exactly what they are about from tart to finish – house with feeling, with unfamiliar tropes and non predictable designs.
There are names you will know, like the bosses themselves, Animal Trainer, with 'Drop In', which is a thoroughly fresh and contemporary house joint with classics samples for some old school feel, or the Pokerflat align promise that is Daniel Dexter. His 'Learn to Fly' is a stripped bare synth work out bolted on to underlapping tech beats that lets your mind wander as your feet tap. Eslehwree there are lesser-known names who pack just as powerful a punch.
For example Deneha with 'Aldebaran' which layers up instruments with long thin synths, wavy grooves with haunting string sounds and makes for an engaging, funky and chunky offering and no mistake. Given the continued rise of the Brazilian scene to the forefront in 2013 and 13, its no surprise to see local talent Joyce Muniz stepping up with a woozy and enchanting hosue number, Dope Selector, which really works its way under your skin.
7 Years in and Hive are as essential as ever, and that this compilation is made up of all new cuts shows they are a label focussed firmly on the future.
https://www.facebook.com/hiveaudio