Hey all,
Happy Friday! London's recommended nights for the weekend ahead are below, along with the podcasts. Tomorrow is the Rhythmatic Warehouse party with Guillaume & The Coutu Dumonts, Lemos & Damian Schwartz – to win tickets and more on The Ransomnote:http://theransomnote.co.uk/rhythmatic-live/, Competition on RA, win tickets and more:http://www.residentadvisor.net/competition-enter.aspx?id=692
Also coming up on 5th March is the 20 Years of Planet E  party with Carl Craig and Francois K. I have special discounted tickets for sale for this so get involved – if you follow my ticket link you will instantly get 10% off the price.  Also if any of you are over in Thailand for your hols L T J Bukem is playing at Moov here on Koh Tao on Tuesday 15th and we have the brilliant castle party the eve after as usual – well worth coming over this week!
This blog goes out online at www.plainandsimple.tv and is also mailed to over 100k of you in the UK every bleedin week! It is not for profit and PURELY recommends nights and other stuff that is great! We do not recommend stuff just cos someone has PAID us to say its good unlike most other sites/mailers. Help support the cause by sharing with others and sending us stuff! If you have a DJ mix/Track/Event or silly link to submit to me please mail me at: cheekyweasel@yahoo.co.uk and I'll have a look/listen.
————————————————————————
…DJ MIXES/TRACKS…
————————————————————————
Booka Shade "Booka Shade Goes Home" feat Julie McKnight Phil Drummond Mix by Phil Drummond
Mooch Podcast 005 – Claire Ripley «

moochlondon.wordpress.com
SPAC
————————————————————————
…RECOMMENDED LONDON NIGHTS OUT THIS WEEKEND…
(IN NO PARTICULAR ORDER – CLICK IMAGES FOR MORE INFO)
————————————————————————
(IN NO PARTICULAR ORDER)

SPACE
SPACE

SPACE
SPACE


SPACE
SPACE

SPACE
SPACE

SPACE
SPACE
SPACE
SPACE
SPACE
SPACE
SPACE
SPACE
SPACE
SPACE
SPACE
SPACE
(MORNING)
SPACE
SPACE

(AFTERNOON)

SPACE
SPACE
(EVENING)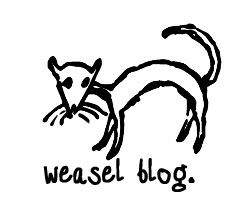 SPACE
SPA